Please note we are slowly redesigning and updating the website.  For up to date information on the herd or animals for sale, please email us at goathappy@gmail.com
We have several 2012 doe kids for sale, as well as a few family quality milkers.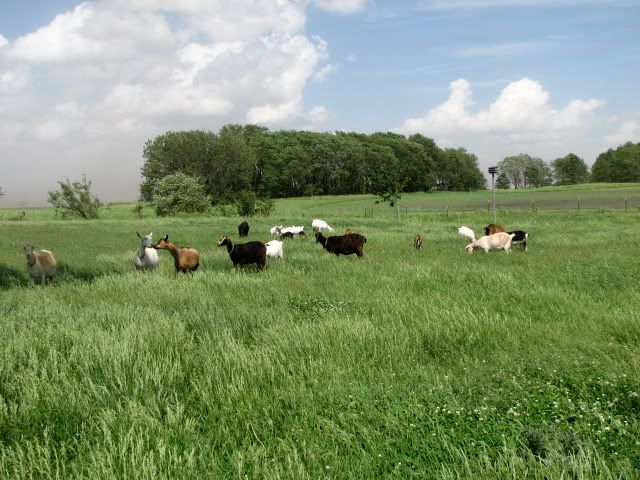 Hello and welcome to Sandy Lane Farm.  We are located two hours west of Chicago, Illinois in Lee County on a 160 acre farm that has been in our family for four generations.
We raise LaManchas and Saanens.  All of our goats are registered with the American Dairy Goat Association.  We raise our animals as natural as possible, and use herbal and homeopathic medicines to treat any ailments that might affect them.  Herd health and animal welfare are our top priorities.  Our animals are wormed regularly with herbal wormers, and we do use chemical wormers if necessary.  We only give our animals antibiotics only if it is absolutely necessary.  We feed our animals alfalfa grass mix hay, which we grow ourselves, and they are fed a low protein high energy grain mix which we also mix ourselves.  We feed no soy to our animals.
We also are trying to breed the best animals that we can, not only an animal that can put it in the bucket, but also an animal that is structurally correct.  We participate in Linear Appraisal on a yearly basis.  Our lines include Lucky*Star, Altrece, South-Fork, Fir Meadow, Rockin-CB, Mint*Leaf, Kastdemur's, Willow-Run and Singing-Hills for our LaManchas and Singing-Spruce and Tradewinds for our Saanens.

Our goal is to become a licensed cheese dairy and produce quality farmstead goat cheeses that we can sell at farmers markets.  We are currently in the planning and setting up process of it.
Take a look around, and if you have any comments, please sign my guestbook, and if you have any questions, email me at goathappy@gmail.com Please note that I use Gmail for my email, if you email me and do not hear back from me, please check your spam folder as most emails will put Gmail into spam.
Enjoy your visit!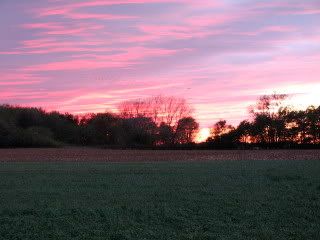 Our little slice of heaven
Susan  and Sarah Delhotal
West Brooklyn, IL 61378
Home: 815-858-4376
Cell: 815-858-4467